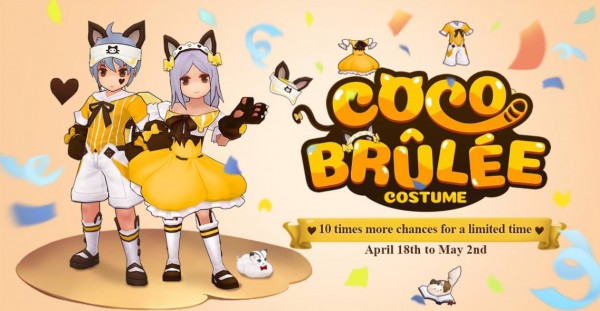 Ragnarok M April Gachapon – Coco Brûlée Kitty Series Fashion
Adorable Coco Brulee Costume! Available now on Ragnarok M: Eternal Love SEA and Global Server
April 18th to May 2nd
The girl hesitated, but then slowly a smile started to appear. The sun shined on her, dancing around her as if she were a gentle flower.
She was quiet and spoke gently. With her words masked in embarrassment, nobody heard what she said. But in this moment, Nino read her words.
Today's Dessert: Coco Brûlée Kitty#
Which flavor is your favorite?