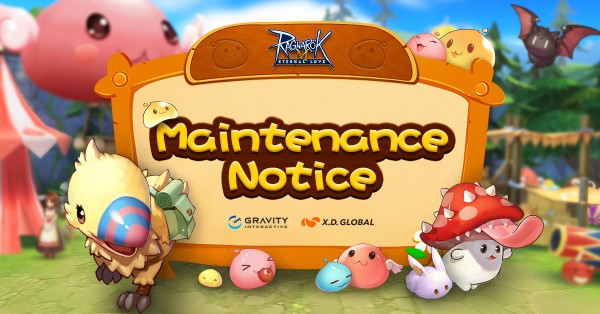 Dear Adventurer,
We have scheduled server maintenance on 11th April, from 12:00PM to 3:00PM (GMT+7), to process a new update patch. During the maintenance, players will not be able to log into the game. After the maintenance, we will send 2x 「Adventurer Coins」, 2x 「Hot Meal」, and 2x 「Lightning Chain」 as compensation. We apologize for this inconvenience.
The update is as follows:
"Big Cat UFO invasion" is now available
Human's world will be dominated by cats! Big Cat Planet will show their domination to this land of Rune Midgard and try to make this the land of Cats
1. Event time: every Saturday from 20:00 to 20:30 (GMT+7)
2. Event Place: Prontera South Gate
3. * During the event, there will be an event bar showing on the mission panel to show the progression
Stage 1: At the start of the event, there will be Cats' UFO and space ship flying on top of Prontera South Gate. All the cats will invade Prontera South.
Stage 2: After 15 minutes of the event, Cats' UFO will join the fight. If players can defeat him before the event ends. You will receive a huge amount of rare materials and gifts. Some materials can be exchanged into items at "Holiday Miu"