We have an exciting new option available for users in the United States that will let you pay on our site with a variety of Gift Cards! Say you receive a gift card and don't intend to use it at that shop or restaurant or do not have a credit card. Openbucks allows you to pay with the following retailer's game cards and more on Warpportal's site:
-CVS/Pharmacy®
-SUBWAY®
-Circle K®
-Sports Authority®
-Shell®
To add points using this option:
Step 1: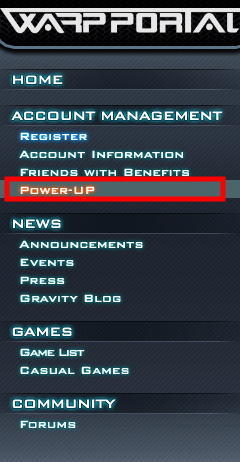 Log into Warpportal and select POWER UP
Step 2: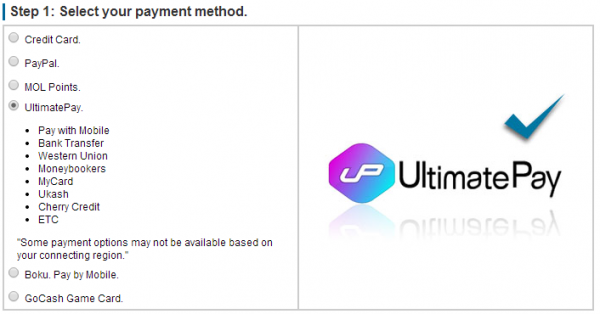 Select the Ultimatepay option, select the amount of Warpportal Energy you want and hit PLACE ORDER.
Step 3: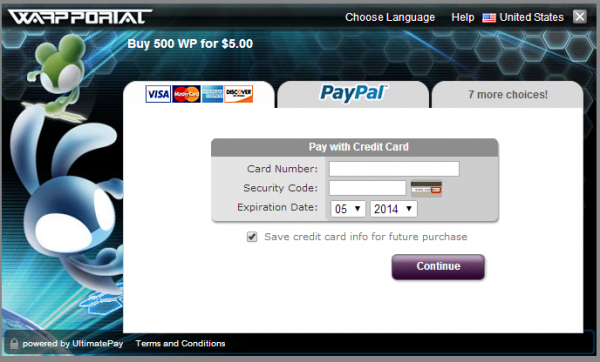 Click the 7 more choices! Tab.
Step 4: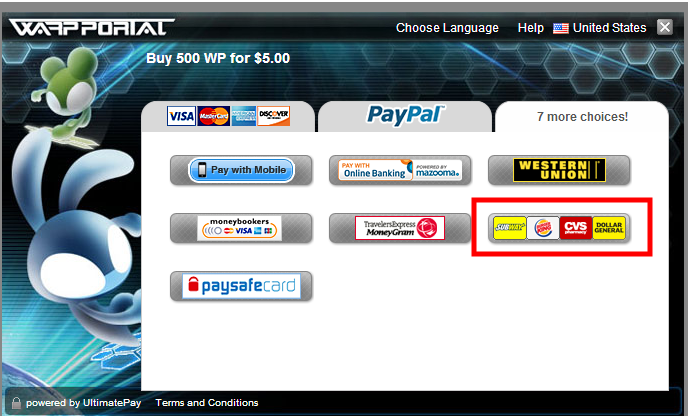 Click this button
Step 5: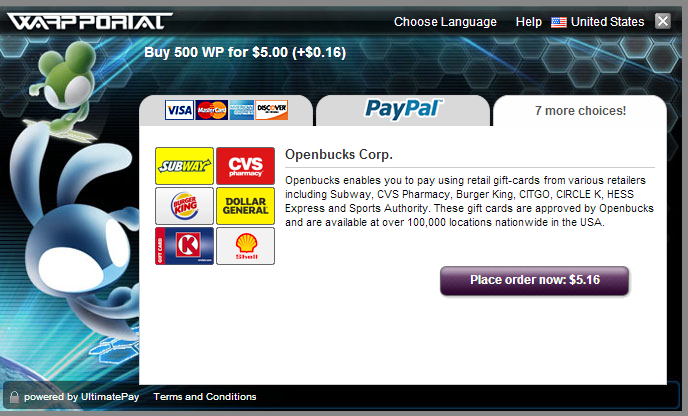 Feel free to check out their FAQ