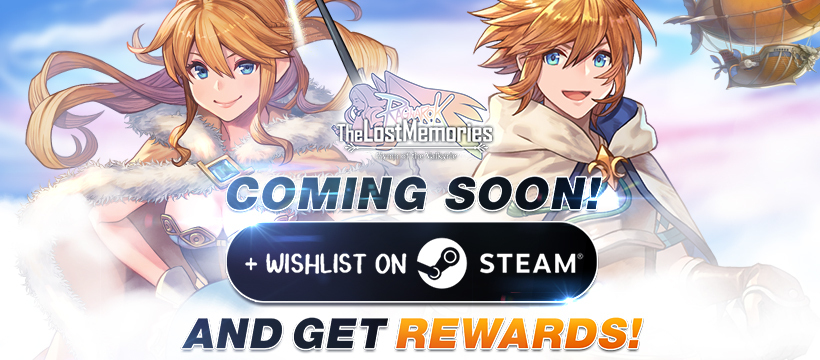 Hello everyone, we're happy to announce that Ragnarok: The Lost Memories is coming to STEAM!
So please be sure to Wishlist the game so you'll be notified when the game is released and to obtain additional in-game rewards!
We are also doing a Gift Card giveaway as well!
In order to participate
1. Like the page and post
2. Comment under the post with a screenshot of the game wishlisted on STEAM and your UID
https://store.steampowered.com/app/1379750/Ragnarok_The_Lost_Memories/
Event Dates:
January 28, 2021 6PM PST – February 28, 2022 6PM PST
Rules and Disclaimers:
Winners will be chosen randomly.

Please be advised that any solicitations from any other entity other than Ragnarok: The Lost Memories' Official Facebook should be considered suspicious and any personal information should not be shared. We will not PM you from any personal accounts or any other account other than Ragnarok: The Lost Memories Facebook. We will only be contacting you to send the Google Play gift card code if you're a winner.

You may only win once during this event.

Once we have pulled the names, we will private message the winners directly to send them the code.
To note it may take a significant amount of time for the prizes to be ready, however, we will get them to you.

Unfortunately, we are only able to distribute to the United States and Brazil.
In order to qualify, please Follow and Like us on Facebook, and leave a comment.