New worlds to explore, new adventures to embark on, updated visuals and much more; 2.0 is coming! Visit the all-new official RO:M website for the most current news on this massive update, coming soon to the world of RO:M.
 RO 2.0 will bring a staggering variety of wondrous new lands to explore beyond Midgard. Prepare to set forth on expeditions into the Time Garden, Floating Star Rock, Eclage, and more as you uncover the mystery of the Star Bridge's destruction.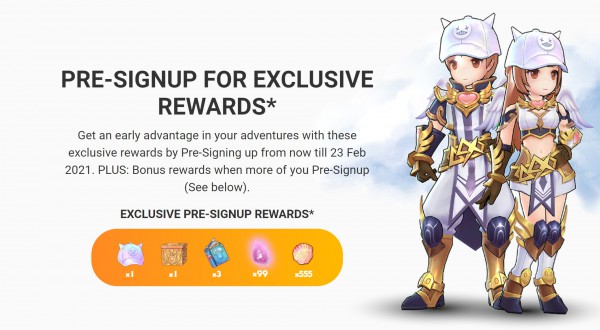 PRE-SIGNUP NOW, GET HEADWEAR, MOUNT, AND MORE
With RO 2.0 coming soon, you'll want to be well prepared for the brave new world that awaits. Pre-Signup now at this page to receive exclusive gear and mount, along with lucrative milestone rewards. Time is limited, so get to it, adventurer!