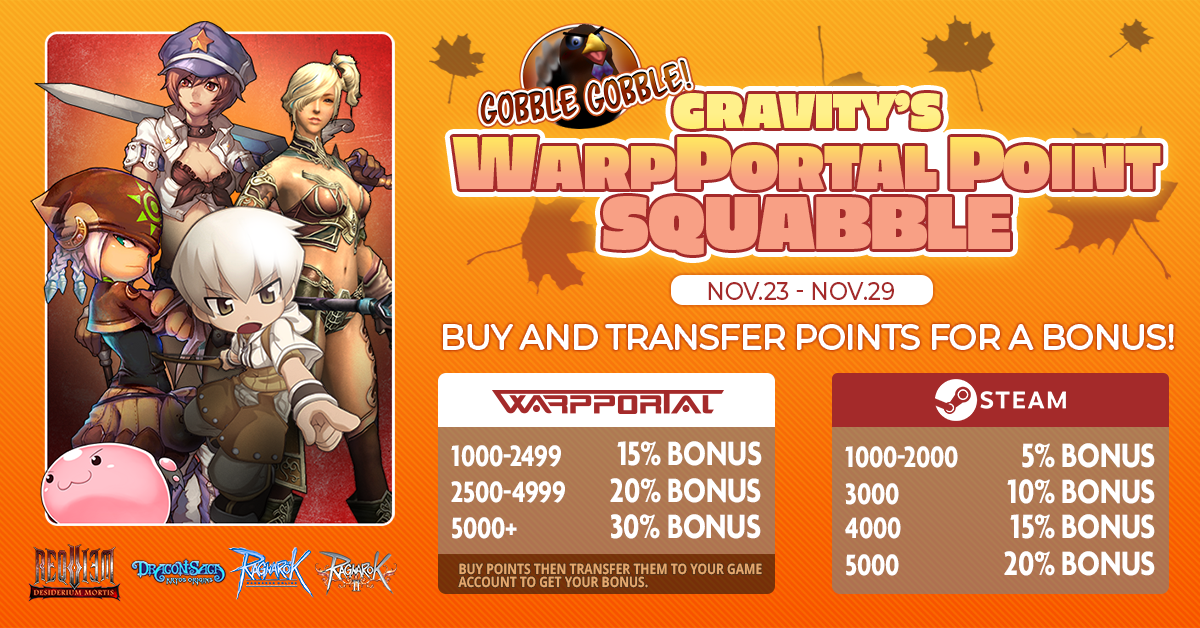 Why did the Cranberry turn red?
Because he saw the Turkey dressing!
*badum tsss*
Happy Thanksgiving Midgardians!
It's that time of the year again… Gravity is having a Point Transfer Bonus Event from November 23rd to November 29th! Purchase your points through our WarpPortal and/or Steam game accounts and you will qualify for any of the percent bonuses that correspond with your point purchase!
Please refer to the chart below to determine your percent bonus!

These WarpPortal Games are eligible for our WarpPortal Point Squabble Event~
Ragnarok Online 2
Requiem: Desiderium Mortis

If you have any additional questions or concerns, please contact us through our official social media or submit a ticket through the WarpPortal Help Page.