Maligayang pagdating sa iRO! For many years one of the most passionate fanbases of RO has been the players from the Philippines, and we are proud to welcome them to International Ragnarok Online!
We are working with LevelUp! to insure a smooth transition process so that pRO players can resume their adventures on our service. Players that Opt-In to have their account data transferred will be brought over in the merger onto a brand new server we are launching. If you don't want to wait, you can register a Warpportal account right now and start playing on our Chaos Renewal or Classic Loki servers.
New Server
This server will have the same settings as the Renewal Chaos, and the latest updates. The War of Emperium: Training Edition and level 175 expansion will already be built into the server. This server will be open to everyone and will have WoE times that are convenient to pRO's players.
Opting In
To take part in the merger, you must enter your account information in the pRO Opt-In Page . Once you have choosen your new User ID name, and verified your LevelUp info it will set your character to be moved when the merger happens.
Item Transfer Restrictions
Due to differences in the services and to preserve balance when opening a brand new server, there are a number of items that cannot be transferred between pRO and our new server. These include Unopened cash shop random boxes (you can open these beforehand), God Items, God Item Pieces, MVP and Mini-Boss Cards, Sealed Cards and stat foods.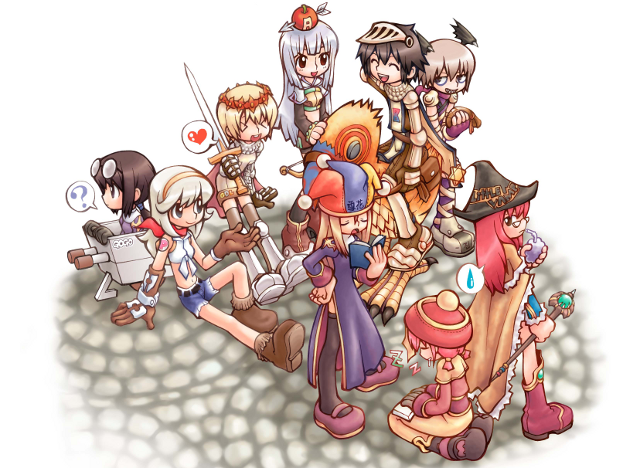 Joining the Community
Once you have registered a Warpportal account you can log into the forums. We have a very friendly community here and lots of regular forum and ingame events, including weekly events run by the community! Our artist group is also very active, with lots of opportunities to show off RO-inspired creations!
War of Emperium and Maintenance Scheduling
We have maintenance each week Wednesdays 9am-1pm PST (Thursday 1am-5am PHT) to implement updates, fix bugs and to put in new quests and events. We post the notes for each maintenance on our forums.
The new server will have different War of Emperium schedules than Chaos Renewal.
Contacting us
If you run into issues with the game you can contact our Player Experience (GM) Team at support.warpportal.com. Please register a support account which is separate from your Warpportal Login. Registering a support account will allow you to track the progress of your ticket.
Start playing right now!
Players from the Philippines can now register Warpportal and Ragnarok Online accounts and start playing right away! We encourage them to try our Classic Pre-Renewal server if they are having their characters transferred to our new Renewal server.
We are very happy to have new friends, guildmates, PVP rivals, and creators joining us on iRO and will make sure that they feel at home here!