Ragnarok Online: Valkyrie Uprising players can now join in the Mercenary Battle Challenge Event!
Top scoring players will win great prizes by pitting their top mercenaries against others! Show your skill and fight for the top of your server's charts!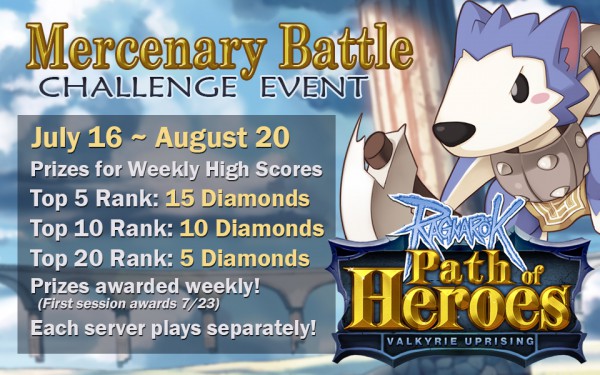 Each week, prizes will be awarded to the top 5, 10, and 20 players on each server. You could win:
15 Diamonds (Top 5 rank)
10 Diamonds (Top 10 rank)
5 Diamonds (Top 20 Rank)
The first award period ends 7/23 and repeats each week until August 20th.
Now, go show your skill and pit your best mercenaries against others in battle!