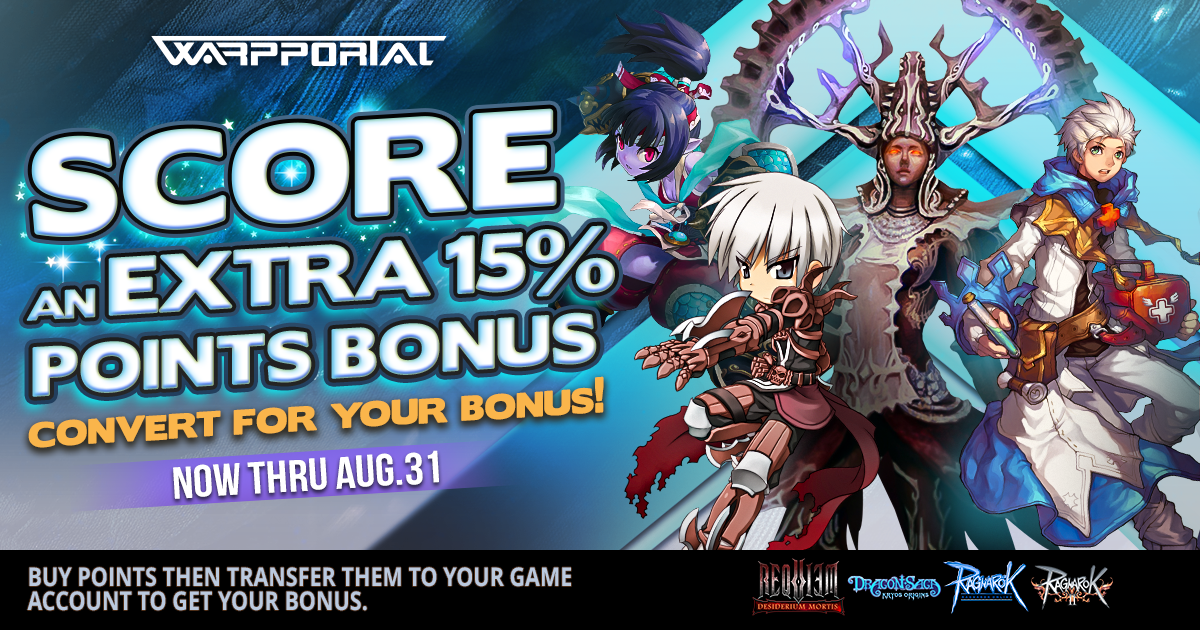 Greetings Warp Portal fans!
We're offering a bonus Warp Portal point promotion to end the month of August!
From August 22nd through August 31st, get 15% extra points when you convert your Warp Portal points to game points.
15% BONUS POINTS FOR:
Requiem
Ragnarok Online
Ragnarok Online 2
Dragon Saga
Not eligible for Steam accounts. Get your extra points quickly!
*Players who have already converted points this month for their 5% bonus will still eligible for this promotion, as long as points are converted during the promotion period.
**This is one-time bonus, per game per account. (One WP account could get the extra bonus for each one of the 4 games included in the promotion.)