Greetings Dragon Saga Friends~!
We are proud to announce that we are implementing our latest Multi-Language update for testing! Our game client would be providing 5 different languages as of this latest Patch Version 0.10.44, Client Version: 10.6.0.0 .
Supported Languages:
English
German
French
Spanish
Brazilian-Portuguese
You can change your preferred language at any time through these 3 simple steps:
Step 1 : Open the Dragon Saga launcher on your PC
Step 2: Click on desired language located at the left side of the window
Step 3: Press Game Start to begin your adventure!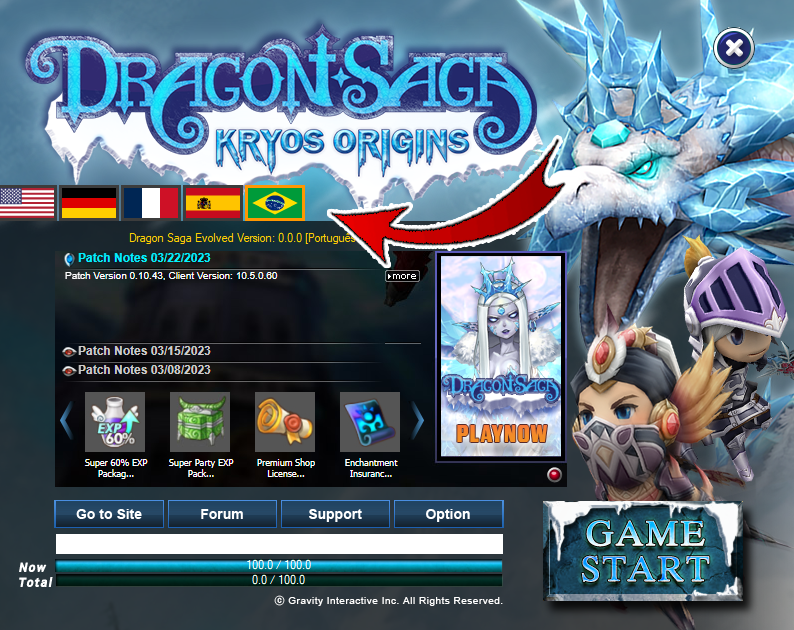 For more information about Dragon Saga, please check out the official website below:
For more information on our recent Multi-Language Update, please feel free to catch up on our Patch Notes News Page!
Dragon Saga March 30 Patch Update

If you have any additional questions or concerns, please contact us through our official social media or submit a ticket through the WarpPortal Help Page.