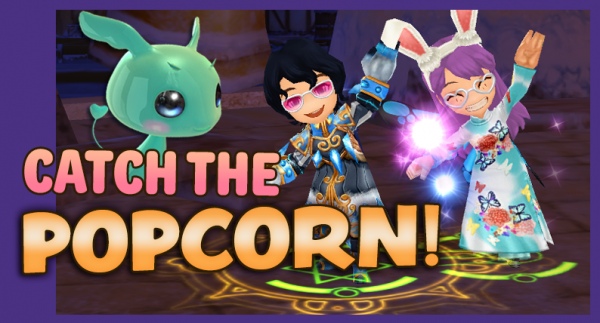 On November 30th, 10:45 – 12:00 Server Time, Popcorn (and Wunny) will be online on the EU 2 Channel hiding somewhere on a field map. The first to find them will get a prize!  Every 15 minutes a new round will begin.
At 11:00 (Popcorn), 11:15 (Wunny), 11:30 (Popcorn), 11:45 (Popcorn).
We are giving out one prize per round. The prize for the particular round is announced before the round starts.Rules:
– The first to send a trade request to Popcorn/Wunny (depending on the Round) is the winner!
– You can only win once
– The prizes will be provided to the character you sent the trade request with
Have fun!