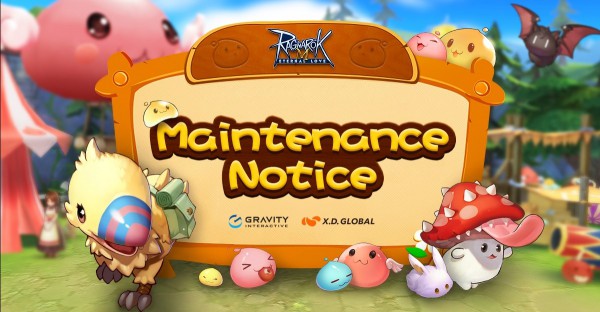 Dear adventurers,
The scheduled server maintenance has been changed to August 8th from 12:00 to 16:00 (GMT+7) for both "Eternal Love" and "Midnight Party" server, to process a new update patch. Everything else will remain the same During the maintenance, players will not be able to log into the game. After the maintenance, we will send 5x "Adventurer Coins", 5x "Hot Meal", and 1x "Valkyrie's Chest" as compensation rewards. We apologize for this inconvenience.
The update is as follows:
1. A new method of claiming GvG rewards.
All the GvG rewards can be claimed at Guild Panel
*For characters who have the guild war rewards, all the rewards can be claimed at the Guild Panel Info Page > Guild Battle Status.
*There will be a notification sign on the tab
*When the next GvG starts, all the rewards from last GvG will be reset even if you have not claimed yet.
*If any characters have been kicked from the guild before the next GvG, all the unclaimed GvG rewards will be sent to you via in-game mail.
*The kicked players who join back to the guild, will not be able to claim the last GvG rewards again.
2. New button "Leave the Guild" will be added at the guild member panel.
3. Big Cat UFO event will be available at server "Midnight Party" on 10th August
a. Event Time: every Saturday from 20:00 to 20:30 (GMT+7)
b. Place: Prontera West Gate
c. Event note:
*During the event, there will be an event bar showing the progression on the mission panel
*Stage 1: At the start of the event, the Cats' UFO and spaceship will fly above the Prontera South Gate. All the cats will invade Prontera South.
*Stage 2: After 15 minutes into the event, the Cats' UFO will join the fight. If players can defeat him before the event ends. You will receive a large number of rare materials and gifts! Some materials can be exchanged for items at "Holiday Meenu"
Fix the issue with Amatsu Collectable Quest.