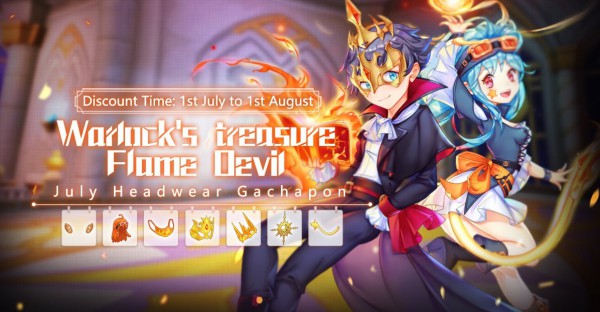 Ragnarok M July Gachapon Headwear Warlock's treasure: Flame Devil
The girl was eager to learn Kaho's powerful magic, and a fire burned deep within her eyes.
"From a young age everyone told me that I carried Firelord Kaho's curse. Fire runs through my veins."
From one of her fingers, she produced a short flame – "As long as my flames are burning, no one will dare to oppose me. But I'll never find happiness either."
"Only by learning your magic will I be able to harness and control my power" – she said while looking at Kaho.
"So this is why I'm here. "