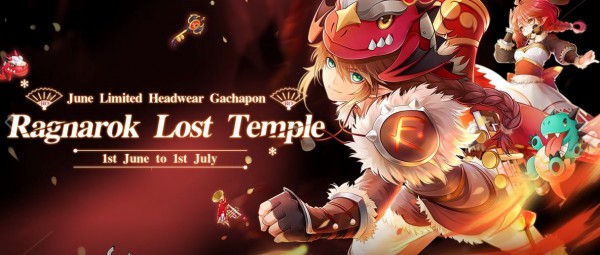 Ragnarok M 一 June Gachapon 一 Lost Temple
Each and every piece of headgear carries with it countless memories. Memories that have seen the dawning of time and the birth of the ancient gods. This gear hold within it tales that have been chronicled in the poems of Bright.
As dragons wake from their centuries of slumber, their poisoned scales will fall upon Yggdrasil.
The bleak silence night comes and covers everything. If you listen carefully, you can hear floating through the cold winds the last command of the gods.