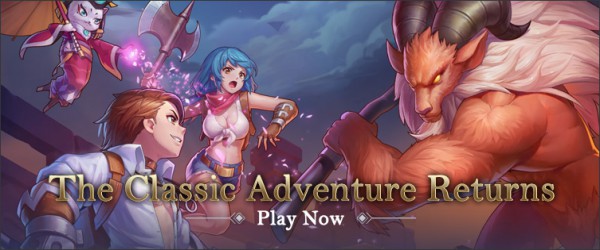 Ragnarok M released at January 1st 06:00 (UTC-6), wish all you adventurers can be the hero that saves the world.
Download the game now on iOS and Android:
Click Here to Download from the iTunes store!
Click Here to Download on Google Play!
For those with devices that are not compatible with our game, or do not have enough storage space, don't worry! We have prepared several different ways to play the game and join the fun:
NoxPlayer Emulator: https://www.romelglobal.com/bignox
ROM APK for Download: https://www.romelglobal.com/apkdl
Participate in our first event on the Official Ragnarok M: Eternal Love Global Facebook page at:
www.facebook.com/RagnarokMGlobal
Come and share your unique character ID, let's get a team together!
 [Event Time]
January 9st, 2019 to January 16th, 2019
[How to participate]
Step.1 Follow "Ragnarok M: Eternal Love Global." official Facebook page
Step.2 Reply your character ID in this Facebook post
Step.3 Like and share this post
Step.4 After this event Ariel will choose the winners to send this gift!
[Event Gift]
We will draw 40 lucky adventurers to send rewards, each one can get Big Cat Voucher·Feast x60
Rules:
1.Every FB account only have be drawn once.
2.We will announce the winners before January 21st.
3.We will not exchange the gift to cash or other items. If under certain circumstances, we have right to change to similar worth of items.