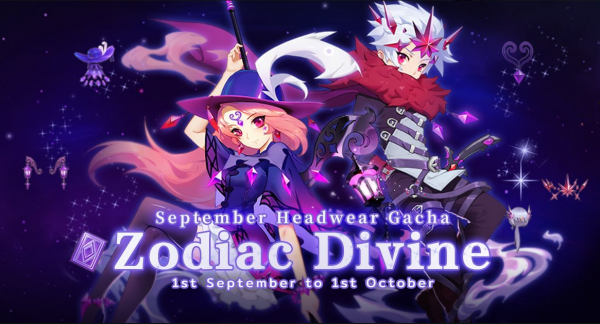 Ragnarok M September Gatcha – Zodiac Divine
The young astrologer sighed. After all, she could not refuse such unique eyes.
"Please tell me your name before I answer your question."
"Thanatos," replied the swordsman.
Before long, the lone figure of the swordsman was gone. In the silent wilderness, only the astrologer remained in deep thought.
Leona the Divine is a daughter of time itself, eyes of the stars, one who will not be fooled by the cruel passing of time. Under the trusty guidance of the moonlight, she can see the strings of fate of all humans.
Previously, she was not concerned with matters of birth and death, victories and losses.
But upon meeting Thanatos, Leona felt hesitant for the first time.
This was the toughest divination of her life, leading the hero down this difficult but irreversible path.
"May the stars illuminate your path."
The astrologer whispered and disappeared in the silent night.
Like moonlight, she was nowhere to be seen, yet shining a gentle light upon all living things.